Competencies and know-how have been built up since 1885 and today Brødrene Anker Hasle has a very unique knowledge of working with larger, powerful and complex steel structures, including maintenance and repair of industrial plants. This include oil plants, district heating plants and pipelines and working with hydraulics, turning and milling.
/ complex steel structures.
/ certified welding.
/ emergency repairs & Tailored solutions.
/ service and Audits.
Core products
• Complex steel structures.
• Dredgers.
• Conversion & refurbishment.
• Emergency repairs.
• Tailored solutions.
• Project management.
• Heat exchangers.
• Gangways, ramps, decks, hull
• Cranes and lifting systems.
• Mobil cranes.
Selected references
• Bladt Industries (ramps, towers, stairs at the port of Rønne).
• Welding on M/F Povl Anker and Hammershus.
• Sibelco: Repair and maintenance. Dredgers.
Other references
A. Espersen A/S, Danish Crown, Daka, PL Beton A/S, Bornholms Forsyning A/S, NCC Roads A/S, Bofa, Bornholms Energi & Forsyning.
Stock
Certified steel, aluminium and stainless.
Certifications
• Intertek Danmark.
• Construction steel: EN 1090EXC2.
• Welding: 111 Manual metal arc welding, 135 MAG welding with solid wire electrode, 136 MAG welding with ux cored electrode, 141 TIG welding with solid ller material (wire/rod) and 311 Oxyacetylene welding.
Approved by
• Force Technology.
• Nordisk Svejse Kontrol.
Member of
Tekniq - Arbejdsgiverne (Tekniq - the Danish Employers).
Offshore Center Bornholm.
Networking with
Bladt Industries.
In close cooperation with
Nortek.
Established 1885.
Number of employees 20-25.
Ownership Privately held company.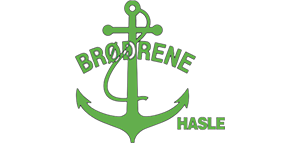 24/7/365 Contact
+45 56 96 40 02.
Brødrene Anker Hasle
Østergade 28, 3790 Hasle
+45 56 96 40 02
Fax: +45 56 96 40 32

mail@broedreneanker.dk
www.broedreneanker.dk