Aerial data collection & data management
When safety is your top priority - minimize risks and optimize operations.
White Professional drones for inspection, the sky is no longer the limit - our versatile UAS and
Data Management System allows us to enter most industries, with a truly innovative and
scalable solution.
Drones
We offer the latest technology and innovative solutions for all applications
We operate the newest and up to date Platforms / drones. With a payload capacity of up to 6
kg, we can carry most cameras and sensors, with flight times up to 30 minutes.
The advanced technology, ensures full redundancy in all components (motors, batteries, flight
controllers etc.)
Cameras and Sensors
Our drones can be fitted with a variety of cameras / sensors, enabling us to perform most jobs
If you have a request for a special application, we are happy to assist you in selecting the
most efficient combination of platform/sensor or camera.
High quality still images
With our professional cameras we can provide image up to 45,7 megapixels. This is essential
for a proper analyzing and report generation.
High quality video
We offer internal 4K (3840x2160), with 5 axis in camera stabilization.
Thermal imaging
Can be used in many applications with amazing results;
Inspection of heated Water and steam pipes, and associated report with thermal and visual
images taken simultaneously.
Building diagnostics, detect heat loss, wet insulation, ventilation defects etc.
Solar inspection, detect the defective panels and leaking pipes.
Powerline inspection, detect abnormal heating associated with high resistance or excessive
current flow.
Geo tagging
For precise location of each image, they all have GPS latitude, longitude and height EXIF
information.
Data Management System (DMS)
In close cooperation with leading developers, we provide the most efficient software for asset
monitoring, analyzing and reporting.
Certified pilots
All our pilots and operators have the relevant courses, and the experience needed for the
specific task.
References
Boligselskabet BO42
Bornfiber A/S
Bornpark I/S
Danish Air Transport A/S
Dansk Erhverv
Dansk Supermarked A/S
Destination Bornholm ApS
Dronops Produktion IVS
Foreningen Folkemødet
Maskingården Rønne ApS
Morsings Entreprenør kørsel ApS
Novasol A/S
Per Aarsleff A/S
RF Elements s.r.o
Rohde Nielsen A/S
Rønne Havn A/S
Silva Estate A/S
Sweco Danmark A/S
TV2 Bornholm
VG Entreprenør A/S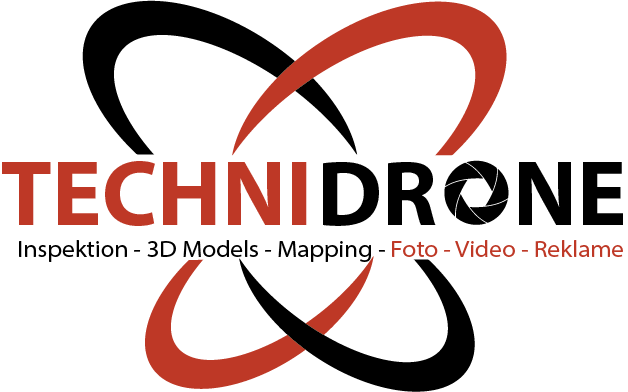 Technidrone
Søndreringvej 69
3700 Rønne
Tel: +45 7020 0908
Mobil: +45 5152 9375
Mail: mail@technidrone.dk
Web: www.technidrone.dk
Approved by

Member of