The accounting firm Rønne Revision is total supplier of company service and will assist you with all kinds of administrative tasks, including full contact with regional and national authorities.
• Rønne Revision offers audit, accounting, tax advice in all kind of business development to a range of business customers, interest groups and funds etc.
• Rønne Revision is assisting several danish registered foreign owned subsidiaries with all ongoing contact and reporting to the public authorities in Denmark.
•  Please also contact us regarding outsourcing of all administrative tasks, including payroll administration.
• Rønne Revision  rely on 30 skilled employees.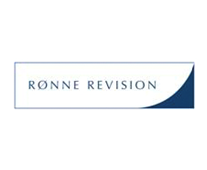 CONTACT
St. Torvegade 12, DK-3700 Rønne
Tel: +45 56 95 05 95
Fax: +45 56 95 79 91
Mail: post@ronnerevision.dk
Web: www.ronnerevision.dk